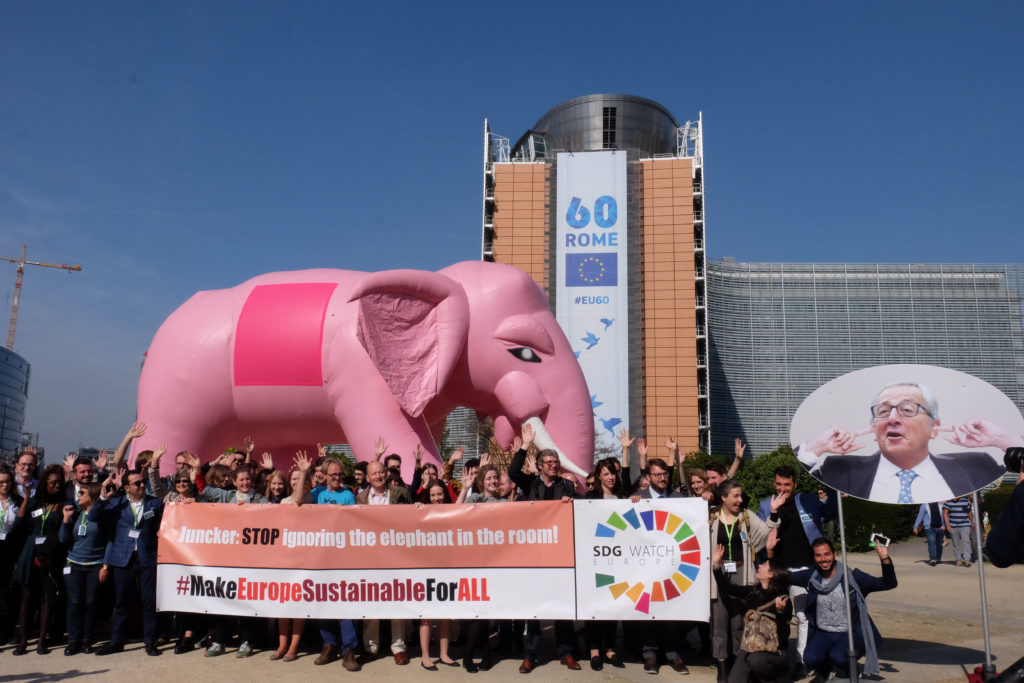 25 September 2017- Two years after signing up to the Sustainable Development Goals (SDGs), the EU still has no clear plan on how to achieve them and the clock is ticking.
Embracing the SDGs would lead to substantial improvements in the lives of Europeans and many others around the globe. EU political leaders must prepare a plan to meet the SDGs that cuts across all areas from the environment to trade and energy to social issues.
Jeremy Wates, Secretary General of the European Environmental Bureau (EEB) said:
"The EU needs to refocus on delivering the SDGs or the commitments it made two years ago will be shown up as empty rhetoric. We must urgently face up to how our hunger for raw materials is impacting others around the world and commit to substantially reducing our environmental footprint."
The EEB is the largest network of environmental citizens' organizations in Europe with around 140 members in more than 30 countries.
Pictures of the action are available here.
Source: SDG Watch Europe